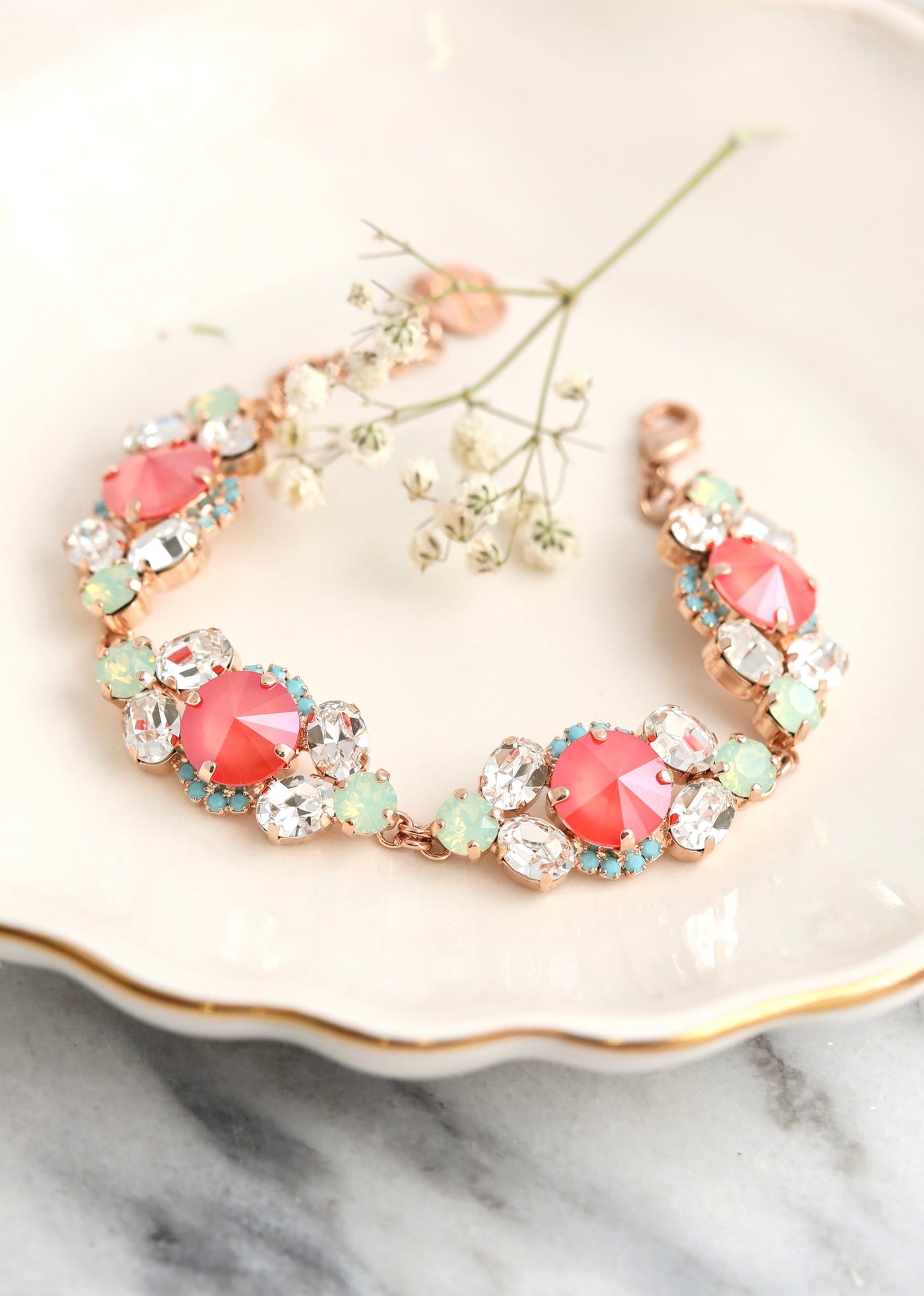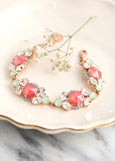 Coral Mint Bracelet, Coral Mint Crystal Bracelet, Orange Green Bracelet, Coral Bridal Rose Gold Bracelet, Bridal Coral Mint Bracelet
$158.00 USD
Coral Mint Bracelet, Coral Mint Crystal Bracelet, Orange Green Bracelet, Coral Bridal Rose Gold Bracelet, Bridal Coral Mint Bracelet
This stunning Coral Mint bracelet is perfect for brides, bridesmaids, and everyday wear. Each bracelet is handmade from scratch to order and will be the perfect piece for any bride or bridesmaid to treasure forever.
Details:
♥ Materials - 14 K Rose Gold, Gold Or Plate over brass, European High-Quality Handpicked Crystals
♥ The bracelet is flexible and can adjust to fit your size perfectly 6.5cm + 2-inch extension chain
♥ Colors -Coral Crystal, Green Opal, White Crystals
♥ Stones are handset in secure prongs.
♥ Bridal - Bridesmaid - Bulk Order Discounts Available Please contact us
♥Arrives in our signature Petite Delights by Ilona Rubin® Box.
Sent By Registered Insured mail
Can be Custom made for different colors or plating Please feel free to contact me :)
♣Ready to ship 1-3 days, delivery speed 4-8 business days to the U.S.A, Canada
, France, United Kingdom, Switzerland, Spain ( Fri Sat Sun and national holidays are not business days), 14-23 rest of the world, please pay attn this is an international shipping
♣Upgrade to Express services is available at checkout.
For special offers and updates come and join me on :
http://www.facebook.com/petitedlights
http://instagram.com/petitedelights
http://www.pinterest.com/ilonarubin
** © Petite delights by Ilona Rubin Inc. All Rights Reserved. Including images and designs. **